Interested in Working for the Writing Center?
Each semester, our Center employs several undergraduate students to work as consultants on an hourly basis, and we hire students from a variety of academic disciplines and majors.
In order to be eligible for hire, students must maintain at least a 3.0 GPA and complete EN 3243: Writing Center Tutoring Training taught each Spring semester. Prerequisites for the course are successful completion of Composition II with a minimum grade of a B (or equivalent credit).
Undergraduate consultants typically work between 10 and 12 hours per week, with additional opportunities for contributing to our Center's activities and for professional development available throughout the semester.
Interested individuals can contact Loreeda Rios (L.Rios@msstate.edu) for more information.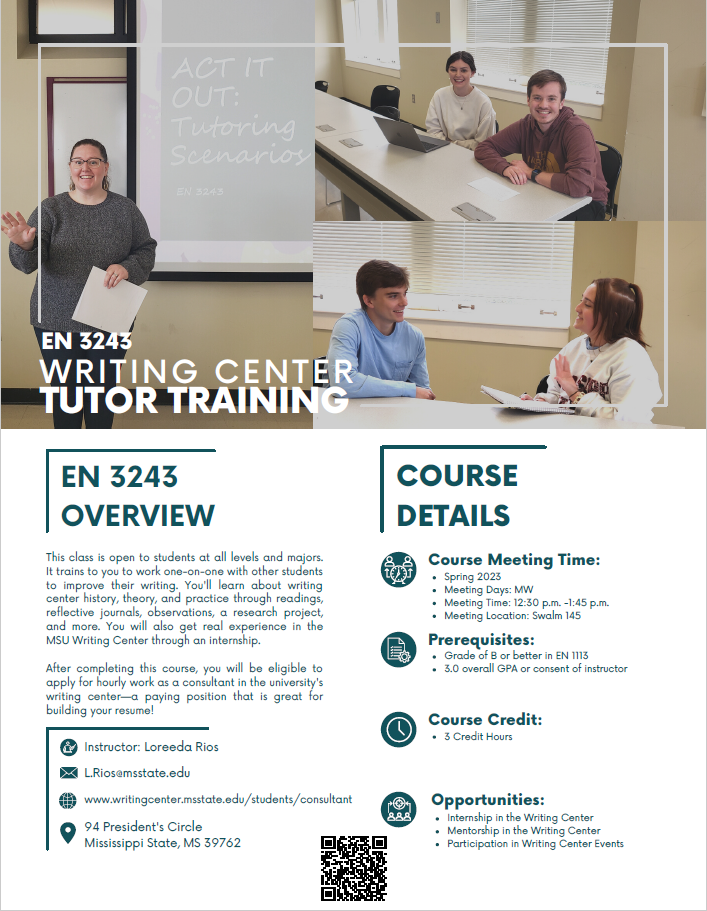 EN 3243 Writing Center Tutor Training, Spring 2023 Flyer 10.24.2022.pdf