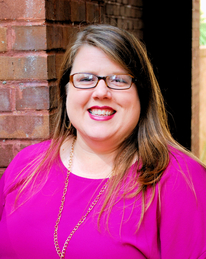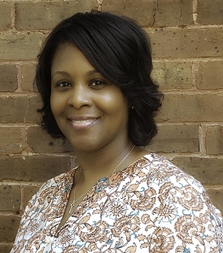 Ashley Leonard                                                          LaToya Bogard
Faculty Writing Coordinators
Faculty, do you want to incorporate writing in your classroom, but aren't sure where to start? Do you have a writing assignment that isn't delivering the results you want?  The Writing Coordinators are here to assist you!
In an effort to sustain the culture of writing that was shaped by the university's QEP, more often referenced as Maroon and Write, the University has maintained two writing coordinator positions available through the English department.
 Even though the Maroon Institute for Writing Excellence (MIWE) no longer exists in its original structure, the writing coordinators will continue the duties of working with faculty members across campus for their formal and informal writing needs. Whereas writing coordinators previously only worked with faculty who had completed the intensive three-week MIWE workshop, these services are now available to all faculty members.
Writing coordinators can assist faculty members with:
Syllabus redesign

Writing assignment design/redesign

Rubric & resource development

Writing instruction
They also have a Maroon and Write: Writing Across the Curriculum Canvas page, where you can find resources on designing effective assignments (low stakes and high stakes assignments), evaluating and responding to student writing, using technology to support writing, discipline based writing, and much more.
If you would like to schedule a consultation or be added to the Canvas page, please contact either writing coordinator.
LaToya Bogard 


Instructor, Department of English
Writing Coordinator
Lee Hall 2507


Ldw3@msstate.edu

   

Ashley Leonard


Instructor, Department of English
Writing Coordinator
Lee Hall 2513


Anb9@english.msstate.edu